Where Can I Use Rubber Flooring Rolls?
QUESTION: Where can I use rubber flooring rolls?
ANSWER: Rubber flooring rolls, despite its name, can be used for smaller applications rather than strictly covering wall-to-wall spaces. Generally, rubber flooring rolls are used to cover large spaces such as gyms, garages or basements; however, they can also be used to cover strips of walkways, ramps and other smaller applications. Additionally, the rubber variations to use rubber flooring rolls are able to withstand the harsh outdoor conditions. They are resistant to UV rays, ozone and abrasive weather conditions and will not deteriorate if left out for extended periods of time.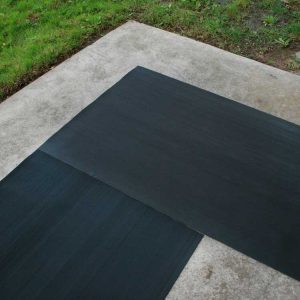 Some rubber flooring rolls are available to be cut to custom lengths up to 50 continuous feet. This allows you to purchase exact measurements according to the specifications of the space. Furthermore, they are ideal for long pathways, sidewalks and ramps; in fact, there are rubber runners designed specifically for ramps. Rubber flooring rolls can also be used indoors as non-slip matting for lines or work stations.