What is Neoprene Durometer?
Durometer refers to the level of hardness of an object. For instance, neoprene rubber is offered in various durometers ranging from 45A to 80A. As the durometer rating goes higher, the hardness and density of the material increases as well. Durometer is an important factor when it comes to industrial seals and gaskets. Softer durometer rubbers are often used for highly compressive applications, while harder rubbers are used for impact heavy applications. Below are two durometer ratings of neoprene that are commonly used:
45A Durometer: Neoprene sheets with a durometer rating of 45A is an extremely soft rubber material. Despite its softer nature, it is still a durable and resilient material and is one of the most flexible elastomers available on the market. While not as abrasion-resistant as neoprene of higher durometers, it is moderately abrasion resistant making it ideal for light to regular commercial use. Furthermore, 45A durometer neoprene also resists damage caused by certain chemicals, such as oil, gas, and acids. Many people choose 45A durometer neoprene when looking for a flexible gasket.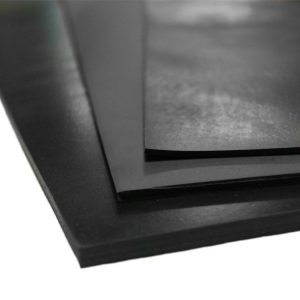 70A Durometer: 70A durometer is the most popular durometer neoprene due to its heavy-duty resilience against physical abrasions and impacts. They are suitable for floor and equipment protection applications and will resist the corrosive effects of chemicals, gases, and oils. Additionally, due to its high tensile strength and low compression set, 70A durometer neoprene is an extremely strong and durable material that is difficult to break or tear.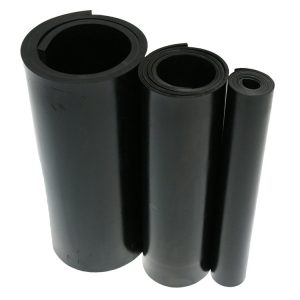 Neoprene is a highly durable material that was first invented to be an oil-resistant and more durable replacement for natural rubber. If you want to read more on neoprene rubber, click the link below!
https://www.rubbercal.com/sheet-rubber/two-types-of-neoprene/