Different Forms of Garage Flooring: Rolls and Interlocking Tiles
There are two common garage floor options available: flooring rolls and interlocking tiles. Interlocking tiles are only available in rubber materials while, on the other hand, flooring rolls are available in both rubber and vinyl materials. Rubber and vinyl flooring options are available with various surface patterns including coin, block and diamond-grip. Due to the several choices of customizable garage flooring available, finding a flooring option is simple and painless. Continue reading to learn more about these two forms of garage flooring.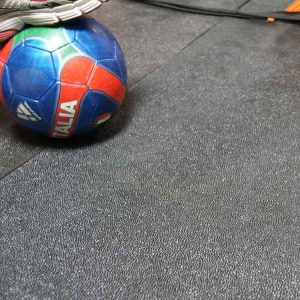 Flooring Rolls
Rubber-Cal flooring rolls can be cut to a custom length up to 50 consecutive feet. Because of this, it is the most recommended garage matting option since it requires permanent application and is sturdier than interlocking garage tiles. Garage flooring rolls are available in natural rubber, synthetic rubber, and PVC materials for you to choose from. These rolls are ideal for covering wall-to-wall spaces and, unlike tiles, need to be adhered to any and all surfaces with some sort of adhesive, whether it be double-sided tape or glue. Since flooring rolls are generally meant to be a more permanently flooring solution than interlocking tiles, they are ideally recommended for garages that experience heavy wear and tear.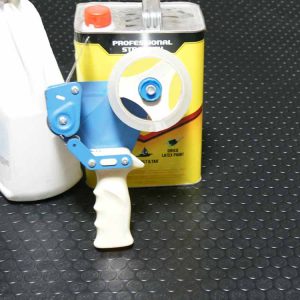 Interlocking Tiles
The interlocking mechanism of these tiles make for an easy installation and customization process. To install, simply connect the tiles together by their edges and keep adding on tiles until you have reached your desired size. Since adhesives are not required to install interlocking garage tiles, this matting option is more ideal for garages that do not experience heavy wear and tear. In addition, the no-adhesive installation process allows the tiles to move with the energy on its surface to offer longer life by reducing the speed of wear and tear.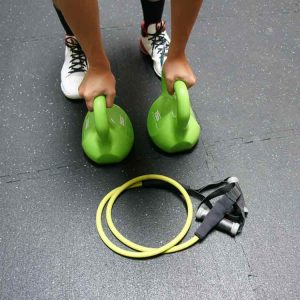 Choosing the correct flooring for your garage can prove to be an investment worth making that will end up saving you more money in the long run. Click the link below to read more on our line of garage flooring options!
https://www.rubbercal.com/rubber-flooring/rubber-interlocking-garage-floor/