Rubber modular flooring is one of the most popular rubber flooring options due to its easy installation process and customizable options. Compared to rubber flooring rolls, modular flooring tiles give you the option of creating a custom sized floor for any space. They can either be available with puzzle-like sides or sides with holes designed to connect the tiles with a small pin. Regardless of the form of tiles, modular flooring tiles make for an easy to install, durable, and customizable rubber flooring option for any setting.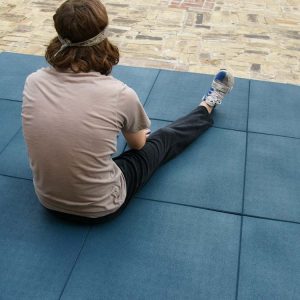 Another advantage modular rubber flooring has over flooring rolls is their mobility and longer life. These tiles do not need any sort of adhesive to install and keep in place allowing for a more mobile flooring option that will move with whatever is on the tiles to slow down wear and give it longer life. In addition, modular flooring is a cost-effective flooring option that will cut the cost of hiring an installer. The mobility of these tiles also reduces the cost of frequently buying new replacements for broken tiles.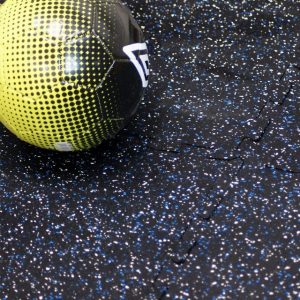 Modular flooring is offered in both recycled and synthetic rubber variations to ensure a durable flooring option for any application and setting. Recycled modular flooring is a more affordable variation of rubber available but will provide excellent resilience and durability. Synthetic modular flooring is better suited for heavy-duty applications, such as those in industrial settings. Regardless of material, modular flooring is meant to be a versatile, cost-effective, and do-it-yourself flooring option.