Rubber Playground Tiles: A Necessity for Safety
Installing rubber flooring in a playground is an essential step to take when considering children. Children can be a little careless while playing, so it is important to have a soft, but sturdy flooring in place to avoid serious injuries. Rubber also helps aid in creating and retaining a non-slip surface to allow children to run freely without the worry of slipping and falling. Rubber playground flooring come in the form of interlocking tiles which makes for a quick and simple installation process. Furthermore, the recycled rubber materials used to make playground flooring tiles are able to withstand outdoor conditions.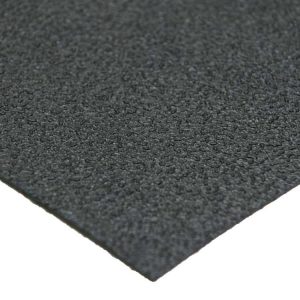 It is important to install a rubber playground surface to prevent serious injury in children. According to the United States Center for Disease Control and Prevention, over 200,000 children are treated in emergency rooms due to playground related injuries each year. Rubber provides a soft landing surface for children to fall on without injuring themselves with a thickness of 1-inch to 3 inches. Its natural high coefficient of friction allows rubber to retain its traction even when moisture is present on its surface. Additionally, rubber is resistant to the degrading factors of nature including harsh UV rays, ozone and abrasive weather conditions. It will not fade in color after being outdoors for extended periods of time or degrade in direct sunlight. These qualities of rubber playground tiles make them the ideal surfacing option to keep children safe.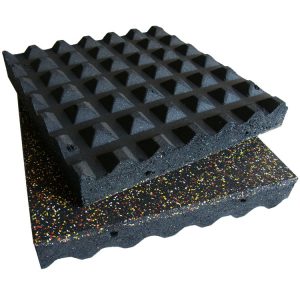 The interlocking mechanism is a key feature of rubber playground tiles. Not only do they make for easy installation, but they are also easily customizable to the size of the playground. Simple remove or add more tiles, depending on the size of the playground, to make a smaller or larger mat. These tiles are connected by small plastic connector pins that are inserted into the holes that line the sides of the tiles and connected to other tiles. This easy and customizable installation process allows rubber playground tiles to be used in any sized playground, indoors or outdoors.