Rubber Flooring for Home Workouts
Rubber is one of the most recommended materials for fitness mats. Whether your workout involves floor work or a fitness machine, rubber flooring will help provide a protective barrier between your floor and damaging impacts. In addition, floor exercises can be painful when done on a hard floor's surface without a mat to help cushion the floor. Home rubber flooring are available in two forms: flooring rolls and interlocking tiles. The size of the area, how much space you will be using, and its permanence will help you choose which rubber flooring form is best suited for your application.
Flooring Rolls: Rubber flooring rolls are ideal for covering large spaces that require wall-to-wall coverage. These rolls can be available in custom lengths up to 50 consecutive feet or as standard 50-foot rolls and should be installed using either glue or double-sided tape. An example of where flooring rolls can be useful is in a large space, such as a garage or basement, when you want to transform the room into a home gym.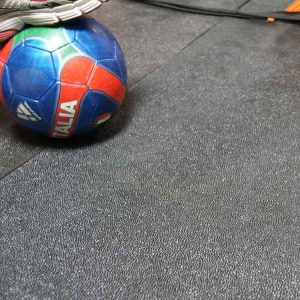 Interlocking Tiles: Interlocking tiles are the most customizable form of rubber flooring available. To install these tiles, no adhesives are necessary; instead, they are connected by their puzzle-like edges. This allows for a more mobile flooring option that is easy to move around and transport to other areas of your home or to completely new locations. Furthermore, negating the use of adhesive installation methods allows these tiles to move with whatever is moving on its surface which gives these tiles longer life by reducing wear.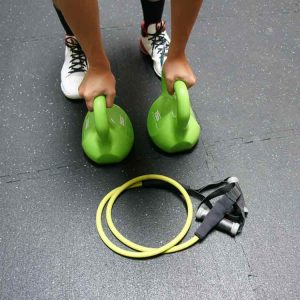 To learn more about rubber flooring for gyms, click the link below to check out our article!
https://www.rubbercal.com/rubber-flooring/mats-for-gym/