Garages are versatile spaces that can be transformed into a home gym, work station, storage or even an extra bedroom. All of these applications involve abrasive items and possible chemical exposure depending on what kind of work is intended to be done at the work station. Garage flooring is available in two material types, rubber and PVC, each with their own unique characteristics. Overall, rubber and PVC garage flooring are durable enough to resist abrasions and protect the original garage floor.
Garages that are being converted into a home gym or bedroom might want to have a floor with a certain degree of comfort. Rubber garage flooring is ideal for these applications due to their resistance to abrasions and damage while also being soft enough to provide a decent amount of comfort. Moving furniture and gym equipment or dropped weights can damage the garage floor; however, rubber is an abrasion resistant material that is thick enough to also absorb the force of impact to effectively protect your garage floor.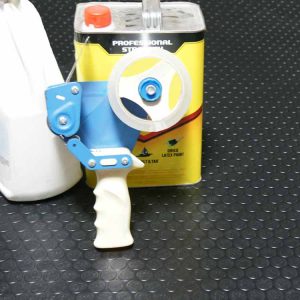 Work stations or garage storage can be a little trickier to determine which garage flooring type is best for your application. Depending on what kind of work you plan to use your work station for, it might be beneficial to use chemical-resistant PVC. Work stations in the garage are generally used for mechanical work where chemicals and grease might be prevalent. PVC is resistant to even the harshest chemicals making it ideal for garages that are used for work that involves chemicals. PVC is also ideal for garages that are used as storage. PVC also has a high resistance to abrasions and damage as well as superior chemical resisting qualities.