How to Choose a Rubber Type
It is important to understand which variation of rubber will best suit your project. To determine which rubber type to use, you must consider environment, including temperature, what materials the rubber will be exposed to and environment. Whether it be indoors or outdoors, commercial, industrial or residential, each area will be exposed to different damaging physical forces. Both natural and synthetic variations of rubber generally possess excellent traction; however, synthetic variations of rubber are slightly more durable than their natural rubber counterparts. When choosing what type of rubber is best suited for your project, you must consider how abrasive an environment is and if it can withstand chemical and grease exposure.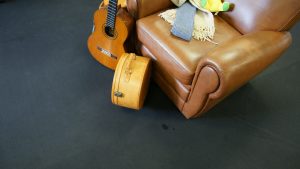 The first thing you should consider before choosing a rubber type for your project is environment, such as indoors or outdoors or if it will be exposed to heavy and abrasive items that may be dropped on the floor. Both synthetic and natural rubbers are resistant to the harsh effects of UV rays, ozone and changing weather. Despite this, some synthetic rubbers are stronger than natural rubbers allowing them to be used in more abrasive industrial or commercial environments where heavy items, chemicals and oil may be present.
Industrial or commercial areas may be exposed to chemicals and oil that will deteriorate natural rubber. Chemicals and oil are two of the most damaging materials to natural rubber so it is important to find a rubber variation that is able to resist these two materials. Natural rubber variations can withstand some mild chemicals without deteriorating, but the use of most common household chemical cleaners will damage the material. Additionally, natural rubber will be damaged if exposed to grease and oil. In situations like this, synthetic rubber variations, such as oil-resistant nitrile, should be used instead.