Pro Tips: Basement Rubber Floors
When you are trying to finish your basement the best type of flooring you can use is a rubber flooring product. Basement rubber flooring products are easy to install and made for the DIY homeowner. They come in a variety of shapes and sizes to fill everyone's needs from interlocking puzzle like tiles to rolled flooring that you can just unroll in your basement. Most of these products, when set in place, will not need any extra installation to hold them down because they are heavy enough to stay in one place and the rubber itself provides friction that holds the product in place. If needed you can always just use a double-sided tape on the perimeter of the material just for that little extra security. Basement rubber floors not only go in easily but they come out easily too when needed.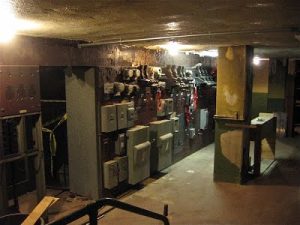 Basements are usually cold and damp areas where moisture can come in through the floor or sides of the walls. Rubber flooring products are a natural fit in these areas because they actually resist the absorption of moisture that so mold and mildew don't grow on the basement rubber floors. Basements are also known to flood on occasion from either a backed up water line to a natural flood from so much rain or a river overflowing. When this happens most people have to replace their entire basement flooring. With basement rubber floors all you have to do is pull it up and dry it off in the sun or with a fan then replace it back once it has dried. This means you don't have to spend more money or worry about having to replace the flooring in your basement. Overall rubber flooring products are the best flooring products someone can use in a basement, because it's easy to install and can last a long period of time even in damp cold areas.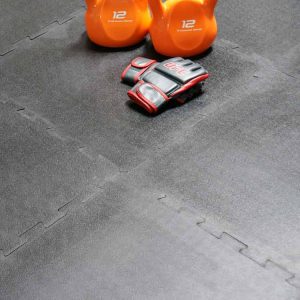 A great basement flooring option is the Armor-Lock interlocking rubber tile. It is a 3/8" thick, vulcanized rubber mat composed of natural and reclaimed rubber. True to its name, this durable product offers excellent floor protection while simultaneously providing comfort and support. It has a superior finish when compared to other rubber mats and rubber flooring made from tire crumb, and provides exceptional traction while maintaining an attractive aesthetic. Molded to a 2ft-by-2ft size, it is a modular floor tile ideal for applications that require quick and simple installation.