What You Need for At-Home Fitness
It is important to know how to choose a workout mat that is best suited for your workout routine, not only for your floor's safety, but also for your comfort. Depending on the intensity of your workout, some may require additional exercise equipment, weights and dumbbells. Not only do rubber mats keep flooring safe from damage, but they also perform exceptionally well in keeping your joints and lower back safe. A home workout mat is a simple way to keep your floors safe and your body happy.
One of the most important factors to consider before choosing the thickness of a rubber workout mat is how intense your workout routine is. Rigorous exercise, such as cardio workouts, require excessive movement that can cause pain in your joints and lower back if not performed on properly cushioned floors. For these workouts, it is generally recommended to use a thicker mat to ensure ample cushioning for floor and joint protection.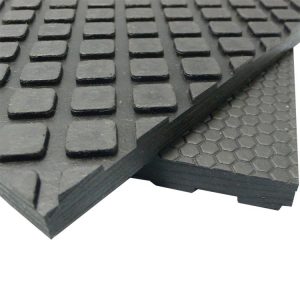 Yoga or aerobics exercises are not as rigorous of workouts as cardio exercises are. They do not require much movement and are more focused on improving flexibility and toning muscles. Therefore, there is no need to purchase a bulkier mat for floor exercises that are less rigorous. For these types of workouts, a thinner rubber mat would suffice as they are lighter and more mobile for easy transportation.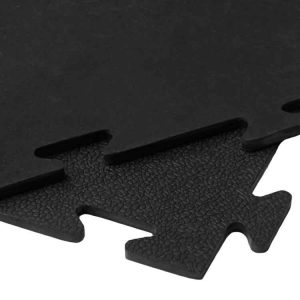 If your workout routine involves heavy equipment, mats that are 3/8-inch or thicker is recommended. Thicker mats are generally used to help protect hardwood flooring or other expensive flooring materials from the damaging vibrations of exercise machines or if you accidentally drop a weight. Exercise equipment, specifically treadmills, ellipticals, etc., emit vibrations that can eventually damage your expensive flooring and can even crack concrete with enough exposure.
To learn more about rubber workout mats and why they are the most recommended material for workout mats, click the link below to check out our article: https://www.rubbercal.com/rubber-flooring/gym-rubber-floors/