Rubber is probably one of the last materials most people think of when looking for a new flooring option; however, rubber is one of the best flooring options available today. Other common and expensive home flooring materials, including hardwood floors, linoleum, and ceramic tile, are popular due to their aesthetic appeal, but they are also extremely easy to damage. All of these flooring materials are susceptible to abrasions, dents, and cracks caused by falling items or heavy-impacts. Furthermore, rubber has excellent resistance against abrasions caused by shifting furniture or other abrasive materials. Additionally, rubber flooring is offered in two types, flooring rolls and interlocking tiles, that make it easy to find a perfectly sized rubber flooring option.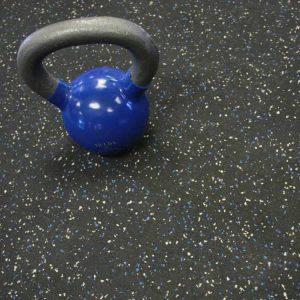 Rubber Flooring Rolls
Rubber flooring rolls are ideal for large spaces that need wall-to-wall protective coverage, such as commercial gyms or residential garages and basements. They are meant to be a more permanent flooring option and is often installed using polyurethane glue or double-sided tape. In addition, rubber flooring rolls will offer a seamless finish when installed side-by-side and will provide ample floor protection and non-slip floors.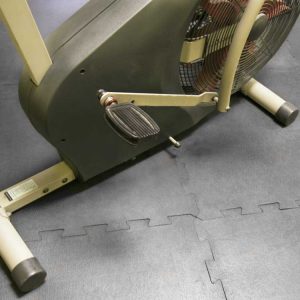 Interlocking Rubber Tiles
Interlocking rubber tiles are ideal for smaller spaces or for customizable sizing options. Unlike rubber flooring roll, these tiles are meant to be a more mobile flooring option that does not require adhesives to install. These tiles are installed by connecting them by their puzzle-like edges or, in some instances, small pins are provided to connect the tiles through the small holes lining each side. This offers an easily customizable, long-lasting, and easy to install flooring option that will also offer optimal protection and anti-slip qualities.
To learn more about rubber flooring, click the link below!
https://www.rubbercal.com/rubber-flooring/resilient-flooring/